How To Convert Event Donors Into Monthly Donors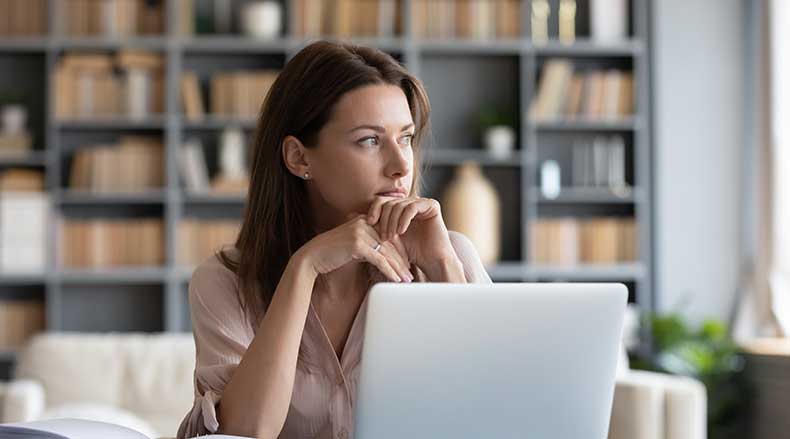 When it comes to event donors, 2020 has taught us a lot.
We learned that:
People will attend virtual events.
Event donors still want to give, even when they aren't attending the event in person.
In some ways, virtual events make it much easier to convert these once-a-year event donors into powerful monthly donors.
While that's all good news for virtual events, the reality is that Zoom fatigue is real, and now many states are opening up and allowing in-person and hybrid events to become a reality.
So, what can we do as fundraisers—both in person and virtually—to help these one-time event donors join the all-too-important stream of monthly donors?
Before Your Event: Plan For Both Virtual And In-Person Events
For the foreseeable future, many events may end up being hybrid events—with both in-person and virtual audiences. Even if an event is fully in person, live streaming or having a recording to share on social media or YouTube after the event is a great way to get more views and more donations. To get the most bang for your buck, make sure you budget and plan for both.
For virtual events, it may even be worth having a separate host just for your live stream or virtual viewers. The more you can make them feel like they are really a part of the event—instead of just watching like an outsider—the more likely they will be to engage and give. The more you can make their online experience feel "real," the better your ROI will be.
During Your Event: Ask, Ask, Ask
Online or in-person event donors won't give monthly if you don't ask.
Reference the importance of monthly giving throughout your event and what it can accomplish. Show people how their monthly gift can provide everything you need to help one person or accomplish one specific goal. No matter what, tie it into the impact that it has on those you are helping.
Tip: Make sure the monthly amount is bite sized (something like $2 dollars a day or $20 a month), but then show how doubling or tripling that amount can do even more. Event donors tend to give more in the moment, so make sure you have higher monthly amounts and one-time gift amounts available for them.
When it comes time for your "big ask," make sure you mention the monthly giving option. BUT DO NOT skip your normal, one-time givers. Make sure you mention that their monthly gift or one-time gift of any amount is critical to helping you reach your goal.
The key is balance. Don't skip or neglect your big one-time donors. But if you don't ask for monthly giving, you'll lose out on recurring revenue as well.
Some other things to consider:
Make sure that you include monthly giving options on both your in-person and online donation forms, along with your one-time gift options.
Offer a "freemium" for those who become monthly donors at a certain level. This can be something like a SWAG bag or some other tangible item that they get if they choose to become a monthly donor at your mid- or high-level range. You can have your event host highlight the freemium several times during the event and build the momentum and interest for people to sign up at that level. Just make sure the qualifying giving amount is high enough that it covers your cost for the freemium.
You can also offer some freemium gifts for one-time giving levels as well. For example: If your freemium amount is for $75 a month and above, you can offer the same freemium at a one-time gift amount of $1,000 and above (roughly a comparable amount to $75 a month).
Just remember: Stay balanced between asking for one-time gifts and making a push for monthly donors.
After Your Event: Welcome And Convert
Finally, make sure that you have a strong plan for following up with your donors after your event. They are never more excited to learn about your organization than right after they've had a personal encounter with you. So, make the most of it!
One great way to do this is to create a separate event-specific welcome email series. This would follow the same format as a regular welcome email series, except that it would reference things said and done at the event. Share photos and videos of the event and make the case for why their gift is already at work and is changing lives. This is a great way to really tie into what they originally gave to; plus, it helps make the case for additional giving.
This is also a great way for you to help convert one-off event donors to monthly donors as well.
For the event-specific welcome email series, you want to make sure that you start with a "Thank You" email, direct mail piece, or postcard that you can send to each person following the event. The more that you thank them, the more engaged they will stay.
The truth is, to keep a monthly donor or turn a one-time donor into a monthly donor, you need a strong welcome email series. Conversion and retention rates show again and again that your welcome email series is worth the time and money you put into it.
When it comes to having a good welcome email series, this is a good place to start:
Send 3-5 emails spaced out over the course of several days to a week.
Each email should include a story about someone your organization has helped and show the donor that their gift is already at work.
Each communication should tie in what the donor gave to. It may be tempting to add a bunch of exciting things that your organization is also doing, but this is the time to help them see the impact of their gift.
Versions for one-time donors vs. monthly donors

For one-time donors, include a hard ask in the last email asking them to consider giving a second gift or to become a monthly donor at an appropriate level.
For monthly donors, your goal is to get them so excited about your organization and their decision that they don't cancel their monthly gift. You may also (depending on your ask strategy) ask them to either consider increasing their monthly amount or giving an additional one-time gift for something that aligns with why they gave in the first place.
Converting event donors into monthly donors is not only possible, but it can also provide a huge boost in revenue to your organization.
Schedule a live demo with our team, and we'll show you how easy it is to create and automate reports, utilize online and offline fundraising tools, quickly integrate and access all your data, and ultimately create more time to engage your donors.