4 Welcome Email Series Steps for Nonprofits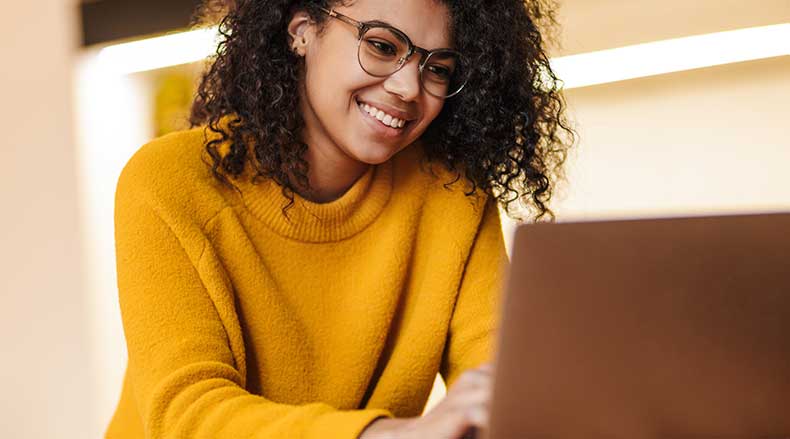 The best way to kick off a new year is to send a welcome email series to your newest donors and constituents. A welcome email series educates and familiarizes people with your organization through several automated emails. This leads to deeper engagement, which can produce more involvement (i.e. donations) with your nonprofit.
It may be easy to overlook a welcome email series if you're jaded by your other emails. However, many reports indicate that open rates on welcome email series can average over 50%. If you include a call-to-action, you could experience click-through rates at nearly 15%. For many businesses and nonprofits alike, these numbers are staggering.
When you're ready to start welcoming donors, these easy points will help you craft some great emails.
Here are four steps to create a welcome email series for nonprofits:
We'll go into some depth for each of these four steps, giving you some actual examples you can use.
1. Clarify Your Organization's Goals And Messaging
Putting yourself in your supporters' shoes is the first step to interacting with them in meaningful ways. You may have some goals in mind already of what you'd like for your new constituents to do. Thinking through where they're coming from will help you give them opportunities they're ready for.
Let's take a moment to think through the mindset of someone who you may be including in a welcome email series list. We can use the following questions to create and develop insights:
How did you get their email address?

Donation
Blog subscription
Content download
Direct contact
Referral program

If they donated, how did they donate?

Online donation page
Offline, in response to a mailer
At an event
Online peer-to-peer campaign
Facebook

If they donated, what kind of donor are they?

One-time
Yearly
Recurring

How did they hear about your organization?

Google Ad Grant ads
Social media campaign
Event sponsorship
Researching online
Word of mouth

What are your list's demographics?

Location
Age
Donation amounts
While these questions aren't comprehensive, they cover quite a bit of ground. If you're able to answer these thoroughly, they'll be a great place to start when determining your goals and messaging.
Onto the first part of this step: setting up your goals.
Goals For Your Welcome Email Series
Depending on what you discover about this list of supporters, donors, or constituents, you may have different goals (or opportunities) for them to progress through. It's important to remember this is a welcome email series. These folks may not know a ton about your nonprofit. They're probably not ready to give thousands of dollars, so don't ask for that. The goal of this welcome email series is to nurture them.
Your primary goal should be to introduce them to your organization. Give them background information on your nonprofit's vision, goals, field work, and past successes. Again, in a welcome email series, your main focus should be on introducing them – welcoming them – to your organization.
Secondary to welcoming, you may have small steps they can take toward deeper participation. You can approach each email as an opportunity to have them engage in a different way. Invite them to follow you on Facebook or Instagram. Tell them about your blog and give them an option to subscribe. Invite them to volunteer or to upgrade their donation habits from single time to recurring.
The point here is each email should: a) give them more information about your nonprofit and b) invite them to engage with you on a slightly deeper level. More engagement means more donations.
Here are a few examples of email goals you could have:

Messaging
When it comes to how you craft your emails, it's important to speak to them where they're at. If they're brand new to your organization (we assume so since this is a welcome email series), you'll want to not only educate them, but also inspire them. Knowing that they may not have donated, or have only donated once, your goal is to inspire them to adopt your mission and get on board.
To complement the goals you set in the previous section, it's best to write with each goal in mind. You can provide context about your organization, and then invite the reader to take that next step, stemming from that context into an action. This will both introduce the reader to your organization and walk them through to the next step, providing a clear on-ramp to engagement.
Providing only one clear action is also important to note. In a test run by Unbounce, they found that having a single, strong call-to-action (instead of multiple) in an email can increase clicks by 371%. So cut the clutter and make the next step clear.
We've taken some of the goals we put in the last table and added more context around them below. Check out some of these examples.
Another important point about messaging is to brainstorm, analyze, and test different email subject lines. Any email series will fall on its face if your constituents don't open what you send!
There are some amazing tools out there to help you critique and rank your email subject lines. Venngage conducted a study that utilized some of the main subject line scoring sites and found quite a bit of insight around these services and how you should actually be writing your email subject lines. See the study and its infographics here.
2. Set The Pacing For Your Contacts
Now that you've set your goals and figured out how many messages it will take to warmly welcome these people to your organization, it's time to decide on cadence.
In the examples above, we listed out a 4-email nurture series for new supporters/donors. Although 4 isn't a magic email number by any means, there are a handful of authorities that suggest making a welcome email series only 2-4 emails long.
In our own introductory nurture series for Kindful, we went with four emails, primarily because it seemed to flow well that way. You could make it a 12-email series, or you could make it 2. The point is to keep your new supporters engaged and on the path toward deeper (and continual) engagement with your nonprofit.
But how often should you send these emails? The resounding consensus in research: Send your first email immediately. This allows you to stay relevant and front of mind when someone is just beginning to scratch the surface of your organization.
For most nonprofits, the immediate email a supporter will receive is likely a donation receipt. Use this automated donation receipt to share about your organization! Don't leave the email with a simple PDF receipt and a thank you. Make your receipt emails compelling. You can include a story, a personalized note from your executive director, or anything else to enrich their experience.
Apart from the first email (which should be immediate), the pace is a bit more up to you. Some things to consider:
Are you adding people from this welcome series list to another email list?

If so, consider the amount of emails they may receive from you.
If not, make sure these emails keep your supporters engaged.

Do you see any pattern between when people find your organization and when they choose to engage in another way?

If so, try to capitalize on this timing to prompt their next engagement.
If not, test a pattern out and see how people respond.
A big part of optimizing pacing is doing just that: monitoring how your emails are performing and making small changes to improve. More on that later.
For now, put yourself back in your supporters' shoes. If you've discovered a cool, new organization you're interested in, how often would you like to see more info about them? This will help you create a baseline for how many days you should place between each email. For the welcome series we use for Kindful, our cadence is immediate, 1 day, 3 days, then 7 days.
3. Design And Create Your Emails
Depending on what email marketing tools you're using, the process of designing and creating emails will look different. Regardless of the tool, the best place to start is with the template.
Look across your brainstormed email messaging and connect the dots on common elements. Do you use a lot of images? All text? Is it sent from the same person? Deciding how you want your emails to look will help a lot as you create or choose a template. Once you decide, you can quickly place your text and elements into your welcome email series template, keeping them looking consistent and professional.
You'll also need to automate these welcome emails to send automatically after you collect someone's contact info. Don't worry – it's pretty easy these days.
Here are some resources for creating an automated email series in our favorite email marketing tools:
4. Track Your Results

You've made it.
You developed concepts and goals for your welcome email series. You've figured out a cadence that you want to try out. The emails you wrote have been put into a template and a workflow has been made to send automatically.
Now is the time to put your feet up and pat yourself on the back, right?
Almost.
Even though this process doesn't require many steps, it's a lot of hard work to get a welcome email series up and running, and it'd be great to just set it and forget it. However, as with anything in marketing and communicating, the ball is now in your court to optimize!
Use your email marketing tool to track your progress. Open rates and click-through rates are a great place to start. But then you can go deeper. You can begin using A|B testing to compare these results against the different emails in your series.
Did email #2 get opened more than #3? Now you have the opportunity to test different subject lines and cadences.
Did email #4 have a higher click-through rate than all the other emails? What type of content do you have in that email? What is the call-to-action at the end? How can you bring those elements into emails #1-3?
There are plenty of tips out there for creating powerful nonprofit emails, but investigate your own data first.
Now that you have the core concepts for creating a welcome email series, you can begin applying them to other email series. You can create an automated email series for lapsed donors, or occasional major givers, or a welcome series that goes out to only event attendees.
These four steps can be applied to any email series to help your nonprofit engage with your audience using very little effort. Work hard on these email series, then let your software work smart by automating your outreach.
---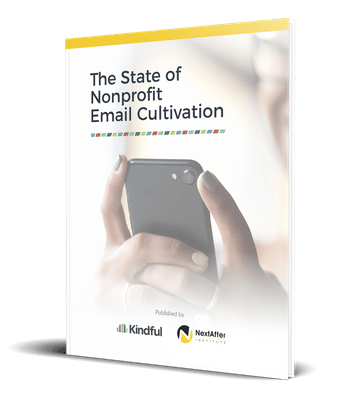 We put together a free report analyzing how 199 nonprofits communicate with donors and subscribers. See how your organization's email strategy compares to other nonprofits and discover new ideas for email marketing success.
Discover New Nonprofit Email Strategies
Schedule a live demo with our partner Bloomerang, and we'll show you how easy it is to create and automate reports, utilize online and offline fundraising tools, quickly integrate and access all your data, and ultimately create more time to engage your donors.