Fire Up Your Board To Embrace Digital Fundraising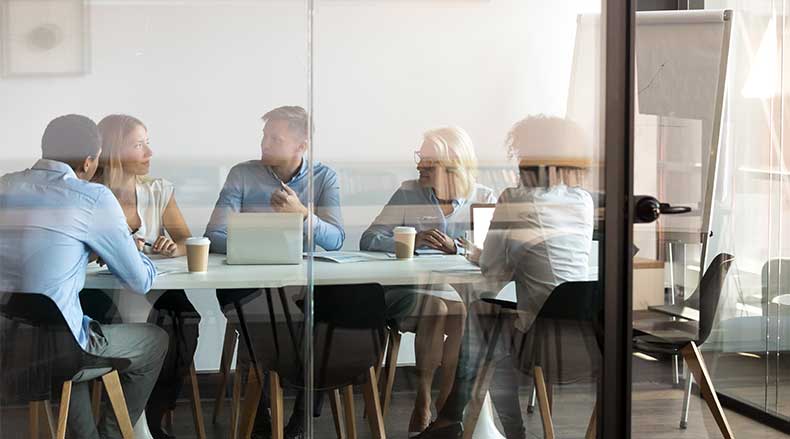 As you've likely noticed, digital fundraising is changing the way nonprofits are communicating with their supporters. In fact, Forbes recently reported that 75% of nonprofits surveyed shared that, since the pandemic occurred, they've been looking for advice on finding new ways to fundraise through digital technology.
Making the case for digital fundraising
Digital technology is making it increasingly easy for boards and volunteers to engage with and support their organizations. Thanks to mobile-optimized websites and online donation pages, making donations via a computer or smartphone is quick and seamless. Text-to-give strategies are working well for Gen Z and Millennials, who respond well to these clear calls for action. In fact, giving through mobile apps is their preferred method for giving. This is significant because currently 28% of online gifts are made from mobile devices.
Another immediate benefit of using technology like this is the opportunity for deeper donor engagement. Digital trends have offered innovative strategies to facilitate list building, accept seamless mobile donations, and connect with donors in meaningful ways that synchronize their interests and passions. It also enables nonprofits to create awe-inspiring, memorable activities and lively events. Clearly digital fundraising is changing the landscape of how we communicate, connect, solicit, steward, and thank our supporters.
You probably don't need to be convinced further. But is your board of directors on board? If not, it's important that you fire them up to embrace digital fundraising, as they need to be equipped to fundraise effectively—especially in these modern times—and advocate for your mission.
For many board members, their failure to engage stems from a lack of confidence in their own ability to raise funds, especially through new avenues like digital fundraising tools. Educating them on the fundraising cycle and proven innovative strategies can mitigate myths, fears, and perceived obstacles for successfully raising funds.
Here are a few things board members should keep in mind when it comes to digital fundraising and how today's donors respond to it.
Board members should:
Recognize that your supporters live in a hyperconnected world.
Understand that digital fundraising can sometimes be viewed as merely transactional.
Know that online giving tends to grow at 12.1% year over year.
Believe that there is a right mix for human-to-human digital outreach.
Accept that digital fundraising is more efficient than traditional methods, achieving better ROI.
Understand that digital fundraising requires segmenting your donors to learn about their habits and preferences—a smart and necessary move in today's climate.
Utilize various digital platforms that provide supporters with a holistic experience centered on their preferences and behaviors. Remember to align your mission with whatever channel you use.
Recognize that Facebook fundraising campaigns and peer-to-peer campaigns, as well as virtual events, are here to stay.
Embrace the power of videos in fundraising as more than 78% of people watch online videos every week.
Create social media messages with clear calls to action—to donate, volunteer, post, or share stories and events. Get your marketing department to help with this.
Your Board Chair and Executive Director should springboard the entire board into action. Here are a few tips to invite and encourage members to participate in this type of fundraising:
Inspire them. Share stories of impact directly with board members to remind them of why the mission is so important. Encourage them to share with their friends and family, and to talk about what the story means to them.
Challenge them. This will excite those who are more goal oriented. Have them compete to reveal who can close more sponsorships with a goal of $50,000.
Empower them. Give them permission to be creative and offer ideas on how to spread the word through personal videos, selfies, and virtual happy hours. Invite them to be raving fans for your organization.
Thank and acknowledge them. Gratitude is powerful. Don't forget to include your board when you celebrate impact. Share a shout out on social media, highlight them in your newsletter, or share special notes from those you serve to share appreciation and celebrate what your board is doing.
Digital fundraising can no longer be ignored or avoided. The new and exciting ways of telling stories and connecting with donors through digital methods can foster a philanthropic culture of communication, participation, preparedness, and empowerment. This will inevitably help boards to make decisions in the best fundraising interests of the organizations they serve. All you have to do is get them invested!
Schedule a live demo with our partner Bloomerang, and we'll show you how easy it is to create and automate reports, utilize online and offline fundraising tools, quickly integrate and access all your data, and ultimately create more time to engage your donors.