5 Reasons Why Donors Lapse & How To Prevent It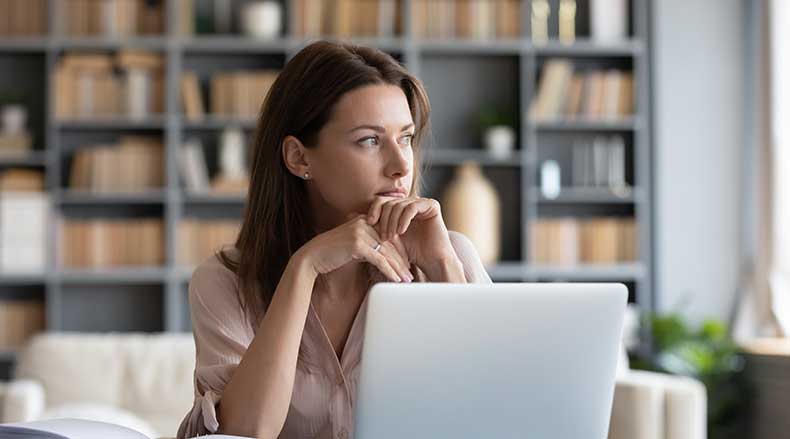 Successful donor retention is an important part of all fundraising strategies. Finding and acquiring new donors is vital—and also hard. Every nonprofit has donors who lapse, discontinuing their support of their organization.
Yet, even though it's going to happen, the more you can minimize donor lapse, the more you'll be able to build strong relationships with your donors, turning them into lifelong supporters.
Why do donors lapse? There are many reasons—some within the control of your nonprofit and some outside of it. Luckily, many of them can be prevented. Here are the top five reasons donors lapse and what you can do to stop it from happening so often.
1. Donors Experienced A Change In Personal Circumstances
Every year you're going to lose some donors for a variety of reasons you can't prevent. People's financial situations change, making it impossible to continue donating. Donors also move, finding new local causes to support. These lapsed donors are an inevitability, so you should never expect to have perfect donor retention. Control as much as you can and understand that it's okay when some donors lapse for reasons outside of your control.
2. Donors Shifted Their Focus To A New Cause
The nonprofit market is very busy for donors. Every day there are new crises that need attention or new issues that get the spotlight. A donor's passions may change or they may become educated on a new issue they now want to support. While it's great when any nonprofit finds support, ideally you don't want to lose the donors you've worked so hard to acquire.
Some of this "worthiness" problem is inevitable, but building strong donor relationships is the best prevention. When donors feel connected to your organization, your work, your team and beneficiaries, they tend to be more loyal.
Build trust with your donors by providing exemplary service to both the beneficiaries of your work and to your donors. Always treat your donors with respect and appreciation. Increase your donors' involvement with your organization—inviting them to events, recruiting them to volunteer, and sharing updates regularly.
3. Donors Weren't Feeling Appreciated
Thanking your donors is the first, most crucial step of successful donor management. You absolutely must thank your donors, and often. When you don't, you might lose them.
Make sure that when someone donates to your organization online, they automatically receive a thank you email. Use your donor management platform, if you have one, to set up a heartfelt and sincere auto-reply thank you message. Set up task reminders to follow up with a call or visit. Find creative ways to say thank you, especially for the larger donations you receive.
Continue to thank your donors regularly, even when making another ask.
4. Donors Weren't Seeing Their Impact
Of course, some donations are used to pay for boring, ordinary things like electricity and trash service. But donors want to feel like their gift is accomplishing something for the cause they care about. This doesn't mean you need to provide an impact-per-dollar metric. In fact, some nonprofit voices have critiqued impact-per-dollar as a harmful way to measure nonprofit effectiveness. That's why we recommend leveraging the power of nonprofit storytelling to communicate how your nonprofit is making a difference.
Put names and faces to the people you're helping. Through every step of the fundraising process, be transparent with your donors about what and who their donations are supporting.
5. Donors Were Offended By Communication
There are a variety of communication mistakes, perceived or actual, you might make that may seem like no big deal but could cause your donor to lapse. Maybe you got a donor's name wrong. Maybe you made the wrong ask because you overestimated how much a donor could give. Maybe you forgot to follow up with an email, phone call, or visit.
These are all simple mistakes that can hurt a donor relationship and cause them to lapse. But they're also preventable.
Keep Your Donor Data Organized To Prevent Donor Lapse
If you're still using spreadsheets to track your donors, these details will likely fall through the cracks. That's why we recommend a good donor management platform to help you keep all your donor data in one place. You can use donor management software to keep detailed contact profiles, get insights on how much your donors can give, and set reminders to follow up with an appropriate thank you.
Through taking these preventative measures, you'll build stronger relationships with your donors. Relationships help build donor loyalty and retention, ensuring you have your donors' support for years to come.
If many of your donors are lapsing and you don't have a donor management system yet, we recommend considering the benefits of investing in good, affordable donor management software for your nonprofit.
7 Benefits Of A Good Donor Management Platform »
Schedule a live demo with our partner Bloomerang, and we'll show you how easy it is to create and automate reports, utilize online and offline fundraising tools, quickly integrate and access all your data, and ultimately create more time to engage your donors.