3 Questions To Ask If You Think Your Acquisition Audience Is Burned Out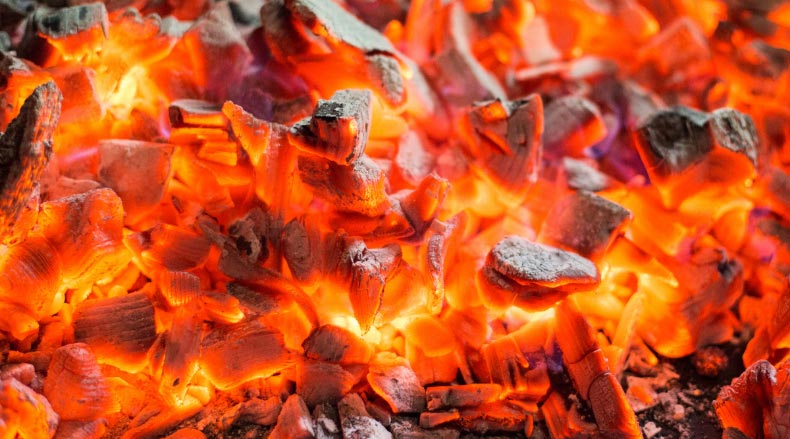 No matter how you're trying to acquire new donors for your nonprofit, at some point you may begin to wonder if your target audience is burned out or fatigued. For the purposes of this blog post, we'll define burnout as the repeated non-response of an acquisition audience. In simpler terms, that means you're not hearing from them when you reach out. 
Burnout can show up in any audience type:
Direct mail or email lists
Prospect names in your database 
It can also show up in clusters (i.e. audience groups, segments, list types, categories) or at the individual level.  
But how do you know when to give up on that acquisition audience and just walk away? The answer is: It depends.  
Your decision to walk away may depend on:
Whether you own the name or you're paying for the name
How you're communicating with your prospects

If using direct mail or events (with higher costs), it may be sooner. 
If using peer-to-peer or email (with lower costs), it may be later. 
Regardless of the cost associated with engaging with your acquisition audience, here are three key questions to ask yourself before you walk away from prospective donors. 
1. Have we tried different messaging?
We've all heard the old saying, "If at first you don't succeed, try, try again." 
Well, that works for new donor acquisition messaging as well. If you have a cluster or group of donors that aren't responding to your usual messaging, you may want to try and test another message before you just walk away from them. 
Message testing can be done in many ways. For instance, you can:
Review your ask. Does your ask appeal to both the head and the heart of your prospective donors?  
Review your first sentence or opening line. Does it grab the prospective donor and pull them in and make them curious to know more?
Review your call to action. Is it clear? Is it easy for the donor to do? 
Review your creative assets—especially your outer envelope if you're using direct mail. Does your outer envelope (or subject line for your emails) entice people to actually open it?
When trying different messaging, keep it in the confines of your other organizational practices and tactics. The goal is to find prospects who will become long-term donors. You want to be sure that whatever offer you present when acquiring them will be one you can continue with long-term. This extends to any freemiums, premiums, and giveaways, as these donors will continue to expect them. 
Above all, don't ever use bait-and-switch tactics just to elicit a response.  
2. Have we tried different timing?
If real estate is about location, location, location, then new donor acquisition is about timing, timing and timing. There are most definitely better times of year to solicit new donors and times of the year to avoid. 
This is because prospective donors are just out there living their lives. They have no clue you're about to ask them for money. Just because you've done nothing except think about this acquisition campaign for months doesn't mean they're in the same place as you. They may be shuttling kids to soccer, running errands, working, or relaxing. Whether or not they respond could be because you asked at the wrong time for them.
For most organizations:
The ideal timing is late fall.
The best month is either October or November.
The worst month is January.
The spring will work but rarely beats the fall.
If you're only doing acquisition once a year (and it is working out well), then you may not want to test timing. However, if you were thinking about expanding or testing a new time anyway, you may want to see if these prospects who aren't responding will respond at a different time.  
3. How many times have we actually asked them to donate?
You may be surprised by the answer to this question. Start to gather this information by running reports or counting the number of times you've made an ask. 
Here's the key thing to keep in mind: You don't want to count any soft asks or times you sent a newsletter to a nondonor and hoped they would donate. You want to count the total number of times you actually asked them to make a gift and donate to your organization.    
If you want to start a fun debate in your office, ask people how many times they think a person should be asked to donate for the first time before you should stop asking them. 
I remember many of those debates with other strategists, analysts, creative directors, and coworkers about these "chronic non-responders." While we always looked at reports showing the fall off in response relative to the number of times they were asked, there was not one set number of times that could be applied across every single client. 
However, the most popular number that I remember us agreeing on was 10. So, if you've received no response after 10 asks (while trying new messaging and/or new timing), you may find that it's time to stop asking them. 
Each organization is unique, and you may find your magic number is less than 10. Just start digging into the numbers; it can be very eye opening.    
The bottom line is that the key to successful marketing is also the key to great acquisition: It's getting the right message at the right time to the right acquisition audience. If you have that down and you still have folks who aren't responding, then it may be time to let them go.  
Or, if you want to try one last time, you may want to reach out next year.
Schedule a live demo with our partner Bloomerang, and we'll show you how easy it is to create and automate reports, utilize online and offline fundraising tools, quickly integrate and access all your data, and ultimately create more time to engage your donors.