Fundraising Videos Your Nonprofit Should Be Utilizing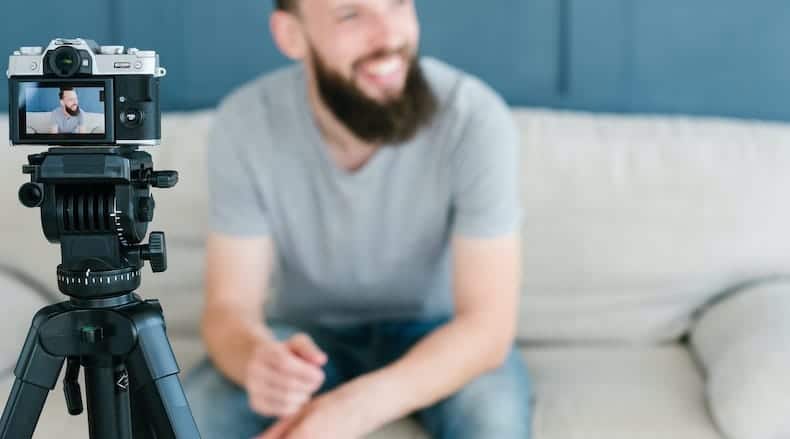 Video is beneficial in demonstrating the impact your organization has on the community. Having a mission-focused nonprofit video can help boost donor giving and volunteer involvement. But where do you start?
Clear messaging makes a successful nonprofit video. You'll need to determine what you are trying to convey to viewers: Are you trying to tell your story? Do you want viewers to be inspired to give, volunteer, or become an advocate? Or are you simply trying to show your appreciation to loyal donors?
With a goal in mind, you can begin to build your nonprofit video. Let's take a look at a few video types that can help fulfill your goal.
Story and mission video
Do you need to bring more people in alignment with your mission? Do people in your community know who you are, but have trouble articulating what your mission is? This video is a general synopsis of your nonprofit and should give the audience a better understanding of what you do and who you serve. For those curious about what your organization stands for and does, the video can be more helpful and more memorable than reading a short snippet in your "about you" section of your website. Research shows that stories can be up to 22 times more memorable than just facts.
For this type of video, you should interview people within your organization who can properly articulate what it is you do. In addition, bring in clients who have been impacted by your services for a testimonial. Testimonials show the impact your organization has on real people. Potential donors will want to see that their involvement in your mission will change lives.
It's important to also bring someone in from the community who supports your mission; board members, public officials, and leaders in the community are all great people to interview. A client will validate your mission, but a community supporter will validate you and your organization. This will help build trust in your nonprofit.
You should also make sure you show B-roll footage of your organization at work! B-roll is footage that is shown over interviews or voice overs. It makes your video more interesting and will give viewers a better understanding of what you're telling them.
Here's an example of one such video.
Call-to-action video
A call-to-action video is simply a video with an "ask." The main audience for this video will be those who are already aware and aligned with your mission. A call-to-action video will help cultivate that alignment and elicit a response. The response could be making a donation, signing up to volunteer, or advocating and actively sharing information.
Don't be afraid to pull at the heartstrings! Make the ask something so urgent they can (and must) act on right away. Most often, this message is coming from a person addressing the camera directly, but use some B-roll from your story and mission video to further illustrate your point.
Extra credit: Film multiple different versions of the ask. The executive director, clients, and board members are great options. By filming multiple different versions, you can tailor your ask to the right audience.
Here's an example of this type of video.
Thank you video
Donors are the backbone of your organization. You want to have a culture of thankfulness within your nonprofit that creates a strong relationship with your donor and that keeps them coming back to your organization. Share just how much you appreciate their gift and sacrifice with a sincere thank you video.
You should thank your donor shortly after they've made their gift. As with the call-to-action or ask video, you should address the donor directly and recognize their contribution to your mission. The idea is to make them feel just as important and a part of the organization as the ones with their feet on the ground.
We realize that you may have a large donor base. We suggest sending a personalized message to your donors who are in the top 15% of givers. This personal thank you video should be a more in-depth look into their contribution—possibly mentioning their giving history with you—and a sincere thank you for continuing their support.
Personalization for larger audiences can be created within platforms like ThankView. ThankView is a great resource that helps create large batches of personalized video and messaging. Typically, each person would receive the same video, but their name would be specified somewhere within the video.
Here's an example of a thank you video.
Extended client testimonial video
Remember the client testimonials you filmed to create the story and mission video? Utilize the questions you asked to create a longer, more in-depth testimonial. You may have used 90 seconds in the story and mission video, but there might be a lot of impactful material on the cutting room floor that you can repurpose.
The audience for this video is your loyal supporters. It's for the people who love your organization and your mission and want to learn more and be more involved. It encourages viewers to continue supporting you and to not lose heart when times get hard. Don't forget to encourage staff and board members in their service by showing them an extended story of how they have impacted someone's life!
Here's an example of this type of video.
Choose your nonprofit video
Looking to build the awareness of your organization? Need some sort of action to be made? Want to show your gratitude? Or simply show the tangible impact you've had on someone's life? One of these fundraising videos, if not all, should give you tools to reach your goal. No matter if you decide to produce the video in house or through a professional video production company, there are so many ways to make it impactful.
Schedule a live demo with our partner Bloomerang, and we'll show you how easy it is to create and automate reports, utilize online and offline fundraising tools, quickly integrate and access all your data, and ultimately create more time to engage your donors.