Bloomerang Acquires Kindful To Accelerate Vision Of Helping Nonprofits Fund Their Missions
If you're familiar with Kindful, you likely know that we love partnering with other leading platforms to provide nonprofits with all the tools they need to meet their goals. Today, we get to announce our most significant partnership yet. In fact, it's much more than just a partnership. Kindful is joining the Bloomerang family!
Every day we engage with nonprofit professionals who are frustrated with the process of managing their donors due to scattered data and antiquated systems. Since Kindful's founding, we've followed the belief that nonprofits deserve the same—and better—technology that for-profit businesses have.
With that in mind, we've continually invested to provide nonprofits flexibility in software through our best-in-class integrations and app connections. It's more important than ever for nonprofit professionals to have software that is affordable, intuitive, and powerful, while allowing them to manage their organizations efficiently and to meet their donors where they are—whether in-person or online.
Kindful and Bloomerang have long been recognized as the top choices for small to mid-sized nonprofits on review sites like G2.com. Kindful was built with the mission of helping nonprofits organize their donor data and make donor management easier, so they can ultimately do more good. As one company, we are confident that we'll be able to further accelerate this mission.
We're eager to bring together what customers love from both companies: Kindful's strengths in online giving, real-time analytics, and powerful integrations, and Bloomerang's advanced donor engagement insights. The combination enables us to provide a broader set of tools to all the nonprofits we serve.
We are beyond excited for what the future holds for Kindful and Bloomerang, our employees, and, most importantly, our customers. Together we'll continue to enable our customers to make a greater impact on the world by providing the technology and tools that allow them to spend more time and resources on furthering their missions.
Thanks for participating in our journey! If you'd like more details about the acquisition, you can read the official press release.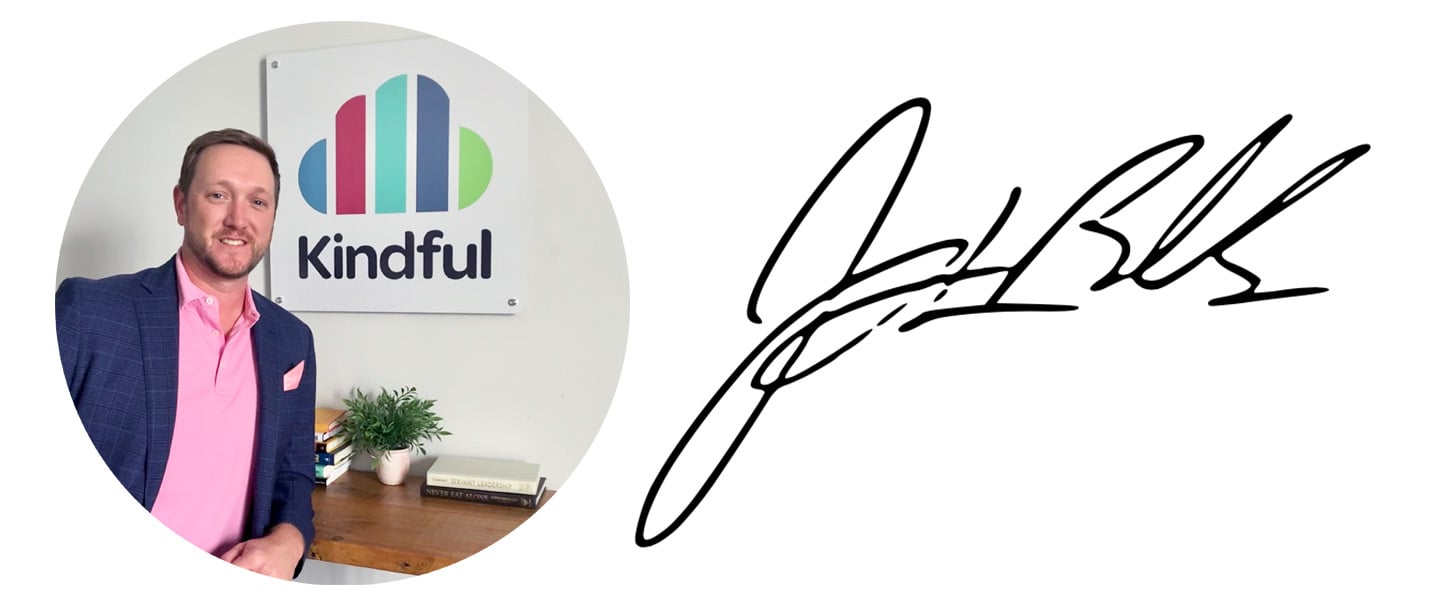 Schedule a live demo with our team, and we'll show you how easy it is to create and automate reports, utilize online and offline fundraising tools, quickly integrate and access all your data, and ultimately create more time to engage your donors.