Watch now
---
It's no secret that donor retention is one of the biggest challenges that nonprofits face today. Most fundraising experts would tell you that the key to tackling this problem is cultivation.
But data-driven, tested, and proven strategies are rare to come by in the area of cultivation—particularly in online donor cultivation.
We partnered with NextAfter to gather brand new data and research in order to understand the tactics and strategies being used by 199 nonprofits across the industry to cultivate donors.
In this free webinar on email cultivation, you'll discover what we learned from analyzing 3,556 emails sent to new subscribers and new donors from 199 organizations over the course of 45 days.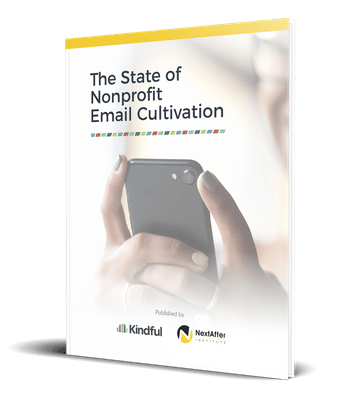 In this webinar, you'll learn:
tactics for improving email cultivation with your donors
how often nonprofits ask for a second donation
the types of content nonprofits use to cultivate new donors
the strategies proven to improve donor retention
the most common time to ask a new subscriber for a donation