How To Find Grants For Your Nonprofit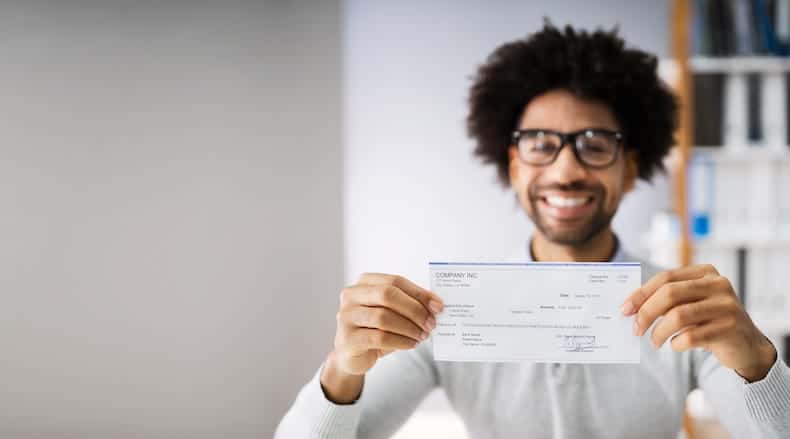 Grant proposals aren't simply applications for funding. They are a reflection of the work your organization has accomplished over the years and a blueprint for the change you wish to create in the future.
In developing a grant proposal and addressing the various required sections, you should first thoroughly examine your organization and its programs in order to strategically describe to the funder who you are and what you do. The first of those required sections, often called the "Introduction" or "Applicant Description," focuses on an organization's mission, goals, and recent history. Developing this section prior to your grant hunt can lead to a more effective search.
Knowing your organization is the first step in learning how to find nonprofit grants that work for you and sometimes, more importantly, eliminating those that don't.
Know Who You Are And What You Plan To Do
In order to efficiently search for grants, you must understand your organization. This can be accomplished by focusing on your mission, your organization as a whole, and your future project plans. Prepare a brief, one- to two-page write-up that includes all of this information. From this document, you will be able to lift the appropriate terms and keywords that will lead to a more targeted grant hunt.
Mission
Begin with the mission statement of your nonprofit; this statement should include your purpose and values and sum up the overall ethos of your organization. A well-crafted mission statement will tell others why you exist and what makes you unique. While it doesn't need to be limited to one sentence, it should be concise. Be specific and focus on the value you bring while still allowing for inspirational yet grounded language.
Organizational Summary
Next, write a few paragraphs that form a descriptive narrative. This summary should focus on the nuts and bolts of your organization, as well as its history and accomplishments. It should include much of the following:
Legal name and nonprofit status
History
Governance and leadership
Partners
Geography and community served
Service array/summary of programs
Notable achievements and/or awards
Using these particulars, explain how you are unique and what exactly it is you have been accomplishing and continue to accomplish. Branching off from the mission, use your recent history as an introduction. Then explain how you carry out that mission with a summary of your programs. It's important to tell your story and the story of those you serve in your community. Finish it off with other details, such as your notable achievements.
Future Plans
Lastly, you will create some language concerning your proposed project–the reason you are looking for funding in the first place. What are your future plans that need funding? Write a paragraph or two explaining what kind of program/service your organization plans to create and the people who will be served. This might be an extension of something you've done in the past or something completely new.
Gathering all this information will be incredibly beneficial at every step of the grant development process: the funding search, the writing period, and the submission process. As described below, this content will allow you to search for the most suitable grants. You'll also have a solid beginning to what will eventually become the narrative section of most of your proposals. Finally, it will provide the necessary content to create an elevator pitch used in all communication with subsequent potential funders.
How To Search For Grants
Searching for grants online involves methodically perusing various websites. Some of these sites will contain grant databases that utilize keyword searches, while others will simply have lists of potential grantmakers. Still many others will, unfortunately, not have resources easily organized and will require more digging and searching to yield potential funders.
Regardless of where you look, using the strategy of mission matching (defined below) to determine funder compatibility will result in a stronger funder shortlist. Having a deeper understanding of your organization and its future endeavors will allow you to navigate this search process with more efficiency and precision.
For websites or platforms containing grant databases with keyword search bars, answering the questions below will help you create the best keyword list for your search. Refer to the brief organizational write-up you created and compile your answers in single-word form or two-word phrases to produce a succinct and useful keyword list.
Geography: "Where is my organization located?"
Type of grant: "What type of grant am I seeking?"
Type of organization: "How would my organization be categorized?
Problem: "What problem or issue does my organization/program address?"
Type of service: "What type of service does my organization/program provide?"
Target audience: "Who is the target audience served by my organization/program?"
For websites without a search feature, it's important to find those with lists of funders or resources located in or serving your geographical region. As you search various lists and sites and sift through potential grantmakers, your job will be to identify the ones whose interests and priorities align with those of your nonprofit. This will be best accomplished by finding grantmakers who share a similar mission to yours or at least overlap in some regard, a process called mission matching.
Your keyword list serves as a simplified snapshot of the terms that embody your organization. Searching for these terms in a funder's mission, 'about us' section, and general website language will be a quick way to make this match. Save time in that search by looking for your keywords directly on a single webpage or use Google to quickly find them on the entire website.
Where To Search For Grants
For maximum effectiveness, your online search for funders should be multifaceted. As discussed above, a reasonable approach is to compile a list of potential funders by visiting websites that list grantmakers as well as sites that contain search databases. While various subscription platforms exist, there are also a number of free resources available to facilitate the funder research process.
For budgetary reasons, you should maximize the use of free options before jumping into paid subscriptions. At Grantli, we have a state-by-state resource page that consolidates many of the free sites into one place. This should help streamline the search process and allow you to get closer to potential funding sources. Grant research poses a challenge for many organizations, but being knowledgeable about where to most efficiently conduct your search will help immensely as you navigate the myriad of options available.
General Resources
The Grantli state resources page described above includes links to various types of funders, from government to private. You can use this time-saving resource to apply mission-matching techniques to find local funders from the following:
State government websites: Search for your state and various elected officials to identify grant opportunities.
Private foundations: Find the community, corporate, and family foundations closest to your nonprofit or those you serve.
Philanthropy-serving organizations: Research potential private funders (foundations with varying missions and interests) that are members of these organizations (located under 'Other Resources').
United Way: Learn about charitable organizations in your community from your local United Way, which works in partnership with numerous entities to support community efforts leading to a better quality of life.
Other: Explore the other resources and organizations listed for your state.
BONUS: Learn how your nonprofit can try to receive funds from the MacKenzie Scott Foundation.
Resources with Search Options
Both free and subscription-based platforms exist that enable you to utilize words and short phrases (your keyword list) to search for potential funders that best match your organization.
For more information on the grant search process, I've created a resource called "The Grant Hunt Simplified." This free course will teach you the most efficient way to search for grants, starting with an in-depth dive into your own organization that has been briefly covered today. I also go into details about analyzing various foundations' 990 IRS tax forms to determine whether they are a good match, and I discuss an exciting new open source platform that helps jumpstart your grant search process.
Schedule a live demo with our partner Bloomerang, and we'll show you how easy it is to create and automate reports, utilize online and offline fundraising tools, quickly integrate and access all your data, and ultimately create more time to engage your donors.